University of Siegen

The group "IT for the ageing society" at the department of infomation systems at the University of Siegen follows a socio-technical research approach in co-design oftechnologies for older adults. The group is partner in the Praxslabs initative which employs practice-based and participatory design methodologies in order to research into and design technologies that meet real user needs and contribute to the wellbeing of older adults in their every-day environments. Past and current projects aim at the support and enhancement of social inclusion, mobility and autonomy of elderly people in order to strengthen quality of life and health status in higher age.
Link: www.uni-siegen.de
Research Association for Gerontology

The Institute for Gerontology (IfG) at the TU Dortmund (TUD) has been in existence since 1990. It is an independent research institution, which explores older people and the demographic development from a socio-gerontological and socio-political perspective. The Institute of Gerontology currently employs (besides four administrative staff) a staff of about 15 scientist from different disciplines.
Link: www.ffg.tu-dortmund.de
University of Eastern Finland
The School of Educational Sciences and Psychology at UEF combines the expertise of adult education, education, special pedagogy, psychology and counselling in teaching and research. The school is an important social expert, operator and developer regionally, nationally and internationally. The past and current research of the group participating ACCESS focuses on educational aspects of older adults learning in technology environment. Special emphasis is placed on the cooperation of different branches of science.
Link: www.uef.fi
University of Vienna

The Department of Sociology (IFS) incorporates sociological research and teaching at the University of Vienna. Research at the Department of Sociology is influenced by the traditions of the Viennese School that combines diagnosis of society and sociological theory. Research interests of the Department include Work, Organization, Gender, Family, Generations, Life Course, Health, as well as Migration, Ethnicity, Social Inequality, Knowledge, Culture and Visual Worlds.
Link: www.soz.univie.ac.at
Institute on Health and Science of Aging

INRCA is the Italian leading public Institute (with 1076 employees) in gerontology and geriatrics, devoted to improve quality of life of older persons, through different centres in Italy, comprehensive of geriatric hospitals, an Alzheimer cure centre, a RSM-R and a scientific-technological area. Basic and applied research is developed by interdisciplinary work in the bio-medical, clinical and social sectors.
Link: www.inrca.it/
German Institute for Japanese Studies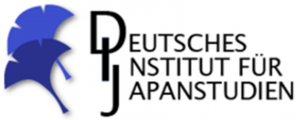 Research focus of DIJ is on modern Japan in a global context. The institute's mission is to enhance knowledge and understanding of modern Japanese society, economy, politics and culture, as well as Japan's international relations, by applying and advancing methods and theories from both the humanities and the social sciences. Comparative perspectives as well as multi- and interdisciplinary approaches are central to the institute's research activities.
Link: www.dijtokyo.org/