INRCA – Institute of Health and Science on Ageing
INRCA is the Italian leading public Institute (with 1076 employees) in gerontology and geriatrics, devoted to improve quality of life of older persons, through different centres in Italy, comprehensive of geriatric hospitals, an Alzheimer cure centre, a RSM-R and a scientific-technological area. Basic and applied research is developed by interdisciplinary work in the bio-medical, clinical and social sectors.
The objectives of the Institute are focused on successful ageing and the promotion of health of the older person and prevention. Social gerontology is one of the most important research fields, developed in both national and international sphere, cooperating with universities and other research institutes. Currently, there are four lines of research: (1) Biogerontology: cellular determinants, molecular and genetic aging, longevity and age-associated diseases; (2) Prevention and treatment of frailty: management of geriatric diseases and syndromes; (3) Aging and Medicines and (4) Multidimensional assessment and continuity of care. Great emphasis is given to technological innovation, promoting telemedicine and acceptance of technology by older people.
The multi-subject activity of the scientific-technological area of INRCA is organized in three different interrelated areas:
Basic research, directed to the characterization of longevity, aging mechanisms or age-related pathologies;

Clinical applied and epidemiological research, focused on geriatric outcomes and pharmaco-epidemiology;Â 

Economic and social research, aimed at studying the needs of elderly people and their caregivers in different settings.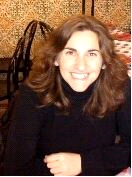 Name:
E-Mail:
City:
Address:
Tel:
Fax:
Roberta Bevilacqua
r.bevilacqua(at)inrca.it
60124 Ancona, Italy
Via S. Margherita 5
+39 071 800 4767
+39 071 35941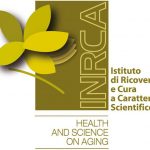 Contribution to ACCESS
INRCA will lead the WP 6, concerning the pilot activity in Italy, and will actively cooperate in WP 1 and WP 2 for mapping European, national and local activities, policies and projects available, to support the digital literacy of the older people.
The pilot activity will be focused on how to improve digital skills, but also the technological literacy, in order to empower older people and support them in being active citizens of the society.
A particular attention will be given to the role of eHealth technology and the relationship between technological and health literacy.